Thank you for visiting Mt. Carmel Baptist Church's website. We're glad you're here, and we hope to meet you in person soon! Mt. Carmel cares about one thing more than anything else, making much of Jesus. Mt. Carmel is a family of individuals who have found hope in Jesus and want as many people as possible to experience that same freedom and forgiveness.
What does this mean for you? You're always welcome at Mt. Carmel. We're saving a seat for you! If you're ready to plan your first visit, click "Plan Your Visit" below.
In 1890, 18 charter members and Pastor Joseph Loggins started Mt. Carmel Baptist Church. They met in homes until 1893.
Our vision is to take the gospel to people and bring them to membership in God's family, disciple them to Christlikeness, help them identify their spiritual gifts, and equip them for their ministry in the church and Christ's mission in the world.
PLAN YOUR VISIT
Sunday School at 10:00 AM
Morning Worship at 11:00 AM
Bible Study at 6:00 PM
Wednesday Prayer Service at 6:00 PM
Across from Chicago's Pizza
If you're ready to plan your first visit, click "Plan Your Visit" below.
FREQUENTLY ASKED QUESTIONS
Where do I park?
We have designated visitor parking around the church. The spots are marked "visitor" on the pavement. Please use these. They are for you!
Where do I enter the building?
We suggest you use the main entrances around the top side of the church. Once inside, a member will welcome you. They will provide you with a bulletin and help you find your way around the church.
What do I wear?
There is no dress code at Mt. Carmel. You will see everything from suits and dresses to jeans and shorts. Dress how you feel most comfortable.
How do I check-in my kids into the children's area?

On your first visit to Mt. Carmel's children's area, a volunteer will greet you and check your child into our system, and then a volunteer will lead your child to their age-appropriate room. Upon checking in for the first time, we will ask for the following personal information (NOTE: We value your privacy and will not share this information with anyone): parent/guardian name(s), child's name, child's birth date, home address, phone number, and any special instructions (allergies, special needs) for your child.

Our Children's Ministry includes a Baby Room (Birth – 12 Months), Toddler Room (Ages 1-2), Preschool Room (Ages 3-4 | 5-year-olds are allowed in the room if they are in Pre-K), and Children's Church (K-2nd Grade).
Where do I go for Sunday School?
EMAIL UPDATES
If you would like to receive Pastor Josh's Email Updates, please fill out the form and click submit!

REV. DR. JOSH TAYLOR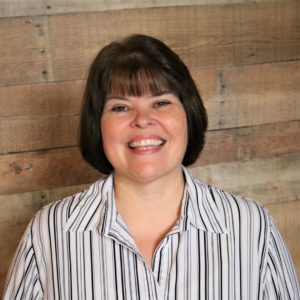 CINDY PRUITT